Freshwater and terrestrial ecology consultants
Providing expert environmental services
Ecological Solutions Ltd. (formerly Freshwater Solutions Ltd and The Ecology Company) are expert freshwater and terrestrial environmental consultants based in New Zealand. Tailoring our specialist expertise to your company's needs and goals, we help to ensure the success of your projects whilst meeting your environmental obligations.
Whether you need a long-term strategy, ongoing monitoring and technical expertise, quick-response measures or expert representation, our environmental consultants are here to help. We take a pragmatic and solutions based approach to provide you with a high quality and cost-effective service.
We focus on four key environmental areas
water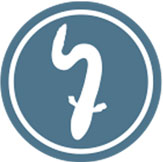 fauna
flora
land
Our Team
Our skilled team are used to changing needs and fast turnarounds. We have a wealth of knowledge and experience to offer, and select teams on a per-project basis to give our clients the best fit every time. As your business and needs evolve, Ecological Solutions is here to support you.
Meet Our Team